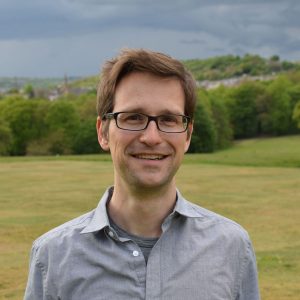 Andrew Tompkins is a historian and lecturer at the University of Sheffield as well as an associated member of the Viadrina Center B/orders in Motion. He has previously been a chercheur associé at the Centre Marc Bloch in Berlin and a post-doctoral researcher at the Humboldt-Universität zu Berlin (funded by the German Universities' Excellence Initiative).
He is the author of Better Active than Radioactive! Anti-Nuclear Protest in 1970s France and West Germany, which was published with Oxford University Press in July 2016. The monograph is based on his doctoral research on transnational anti-nuclear protest at the University of Oxford.
His new project, 'Fluid Boundaries?', examines Germany's river borders with France and Poland after the Second World War.
For information on recent activities, including publications, presentations, and teaching, please see the menus above and to the right.