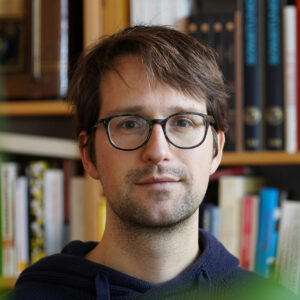 Dr. Andrew S. Tompkins is a historian, researcher, writer, editor, and translator.
He has been a Research Fellow at the Universität Erfurt and the Uniwersytet Wrocławski as well as a Lecturer at the University of Sheffield. He was previously an associated member of the Viadrina Center B/orders in Motion, chercheur associé at the Centre Marc Bloch in Berlin, and a post-doctoral researcher at the Humboldt-Universität zu Berlin (funded by the German Universities' Excellence Initiative).
Andrew is the author of Better Active than Radioactive! Anti-Nuclear Protest in 1970s France and West Germany, which was published with Oxford University Press in July 2016. The monograph is based on his doctoral research on transnational anti-nuclear protest at the University of Oxford.
His current research interests center on Germany's river borders with France and Poland after World War II. He recently completed research on Polish commuter labor in 1980s East Germany as part of a DAAD-funded project on "Working the Border." The project constitutes one part of his larger planned research on "Fluid Boundaries" in postwar Europe.
He also does non-academic research, writing, editing, and translation, including for Deutsche Welle Akademie.
Further information on his recent activities, including publications, presentations, and teaching, can be found using the menu at the top of the page.